Yes, is inevitable, the countdown to autumn has begun. And because of that, now more than ever, it is the time to take the change and take that last summer dive. To put it easy for you, and save any excuses, we brought you some hotels in Majorca, Minorca, Tenerife and Andalusia where you can book in during this time of the year with great discounts and enjoy a few days to relax and say goodbye to the ocean without spending a lot of money, with or without children, holiday for everybody.
Sol Katmandú Park.- A world full of granted fun in front of Magaluf beach, in Majorca. This children hotel (so so) is one of the last incorporations to the Sol Hotels portfolio, the hotel chain of family hotels for kids and teenagers in Melià, a place where staying is a whole new experience, full of surprises and innovation. When you choose this hotel in Magaluf that has a theme park there is no better way to end up your summer time. Enjoy all the offers they have by the end of season right now. You can also try all the Flintstones hotels that have different places all around Majorca, as well as in Menorca and the rest of Spain. Last but not least the Sol Beach House is a space to relax and do nothing at all.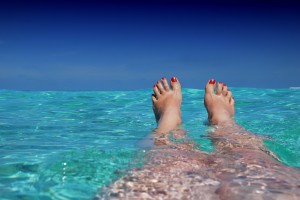 Olé Tropical Tenerife.- The Olé hotel chain is a must in this small list. Besides being the best beach resort regarding quality-cost relationship right now, it is one of the hotel chains that has known how to create a more solid concept in family holiday hotels in Canarias, Majorca and the rest of renowned touristic destinations of the country. Their concept is very specific: A very comfortable and functional accommodation where children and adults can spend their entire day, with everything at their disposal, next to one of the best beaches of the country. It is perfect for those who seek that last summer dive at an affordable price and without worries, Regarding the Olé Tropical hotel, its great advantage is the location as well as all the activities that they have until the end of season, turning it into one of the best children resorts in Tenerife nowadays. But, if you prefer Lanzarote, Olé Olivina is a wonderful option, and if you prefer Ibiza, then your choice is the Olé Galeón.
Playa Garden selection Hotel & Spa.- our third option is the Garden Hotel chain, We have an family hotel in Playa de Muro, full of children entertainment and adult as well. It is our biggest proposal in Majorca because it knows how to spoil all children and adult needs, and, it is also located in one of the most beautiful areas of Majorca, in front of the northern beach of the island, leisure, kids games, sports, spa, gastronomy, pools, solarium, all kind of bedrooms, and even more. If you book from the official website Garden Hotels, you can get amazing accommodation prices in Playa de Muro.