Those looking for contrasts might opt for the island of Lanzarote, and families prefer travelling to Gran Canaria. In the same way it's common that travellers who look for Atlantic beaches choose to stay on the lovely, tranquil island of Fuerteventura. It's nearly two thousand square kilometres, not only the second largest of the Canary Islands, but also one of the most exclusive ones when it comes to beautiful beaches.
Having said that, the island hides unique spots along those beaches, beyond the natural magic of the coastline. Places you can only discover if you have a good backpack slung over your shoulder. Unique locations that deserve to be treasured as memories for life. What are the most famous ones? This month we highlight them in this travel diary for Hotels and Destinations.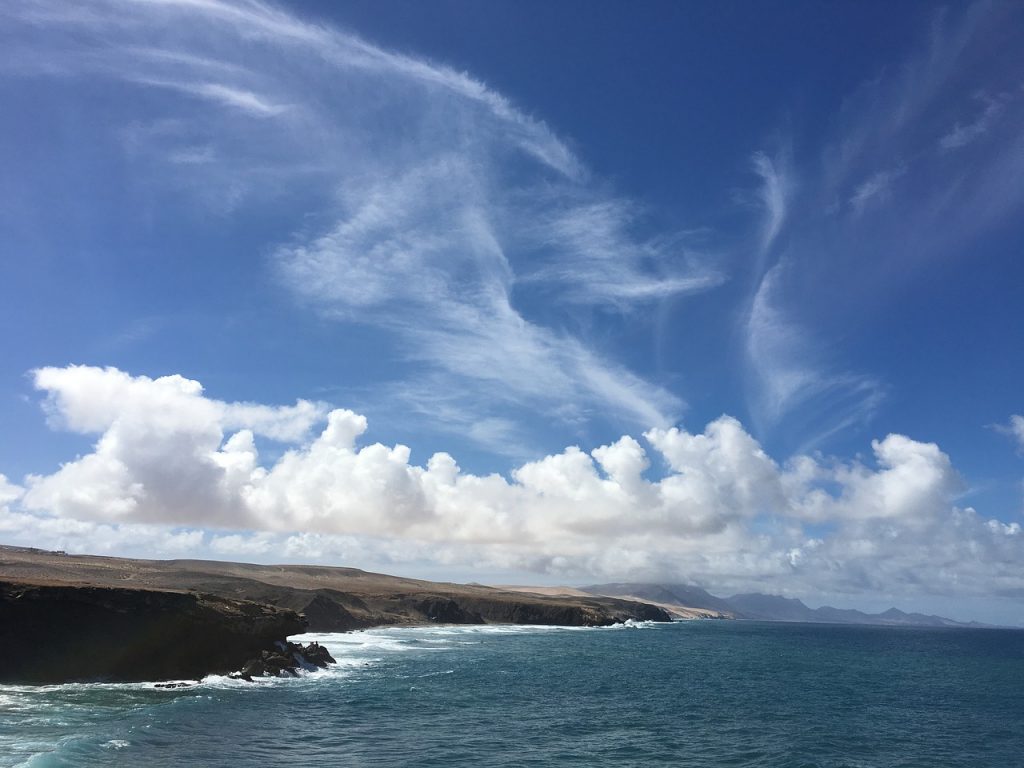 The Dunes of Corralejo
Declared a Natural Park in 1994, the area called the Dunes of Corralejo is one of those places that keep surprising travellers. A place more than two thousand hectares big where you can enjoy the magic of a sea of dunes (identical to the neighbouring parts of Africa). Apart from enjoying incredible moments and panoramas worthy of a postcard, the excursion also provides unique places to go for a swim on beaches with intensely blue water, hardly visited by man. It does sound great, doesn't it?
Discovering Ajuy
It's not the most striking beach on Fuerteventura or the most frequented one by tourists who travel here, but those are two facts that make the Ajuy coast a great place to come to if you're visiting. Apart from the beautiful beach with black sand (a peculiarity of the Canary Islands), this area shelters a natural monument that is over a hundred million years old.
The natural lake of Sotavento beach
Even if its fame is based on its golden sand and crystal-clear, deep-blue waters, very few know that the very action of the sea in this part of the island has created a natural lake where you can enjoy sunbathing and all kinds of water-related sports.
Hotels to stay in when on holiday in Fuerteventura
In addition to unique landscapes and exquisite food, Fuerteventura is a well-renowned when it comes to hotels, and there is a lot on offer. Our recommendation?
IBEROSTAR Fuerteventura Palace, IBEROSTAR Playa Gaviotas or the beautiful IBEROSTAR Playa Gaviotas Park.