The famous hotel with DJ's in Magaluf, Marina Barracuda, is preparing for its summer 2013 closing party, an event bursting with music and fun. The event will take place from the 11th to the 13th of October and will bring to this part of the island of Majorca, some of the best international DJ's and go-go dancers, just steps away from BCM's Planet disco in Magaluf.
As reported by Marina Hotels, the Majorcan hotel chain that managing this hotel for young people in Magaluf, every day of the celebrations there will be a thematic party that will include a wide range of recreational activities such as acrobatics, dances, group games, sports in the swimming pool…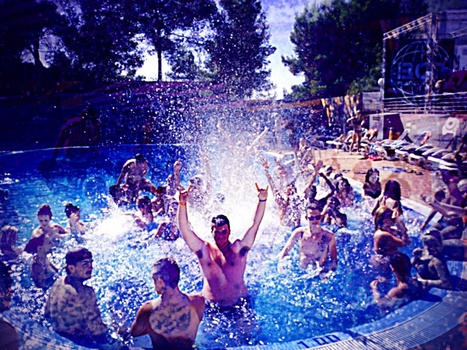 The first day, Friday 11th of October, the party "Circus Extravaganza" inaugurates the parties, from 8pm until midnight, and will include some of the best jugglers of the island, extravagant costumes and "many surprises", as pointed out by the hotel management. Also, there will be DJ's, animation and dances.
On Saturday, the popular "BCM Pool Party" will be held, with a session by DJ Pepa and Disco Fever, and on Sunday it will be the turn for the acclaimed foam party, the "Splash! Pool & Foam Party", that will start at 4pm and finish at 7pm, at the hotel's swimming pool.
At night, there will be DJ sessions, more dances, competitions, games and plenty of surprises organised by the animation team of the hotel, that will take the opportunity to say goodbye to their guests until next year.
You can already book a room at Marina Barracuda Hotel and have access to the party, and you can do so at the official website of Marina Hotels, as well as at the individual website of the hotel. The management recommends booking in advance as there are limited rooms and there is a high demand.
This event is the grand finale to a season packed with proposals that has reinforced the hotels position as a reference for hotels with DJ in Magaluf for this summer 2013. A season that begun celebrating in style and that promises many surprises for 2014